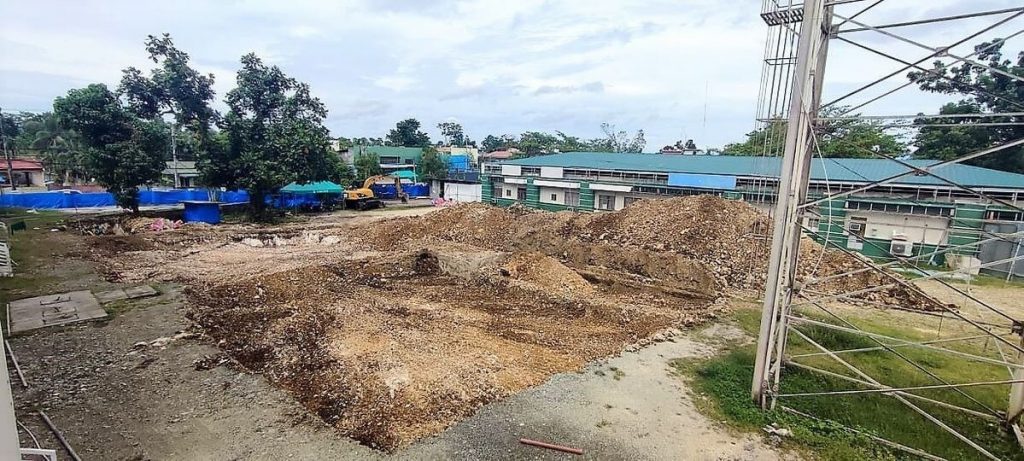 ---
City Mayor John Geesnell "BABA" Yap has always prioritized infrastructure projects. After the City Engineering Office (CEO) completed its major projects in 2021, another big-ticket endeavor is set to come our way as the New Legislative Building started its construction on May 16, 2022, after its groundbreaking ceremonies on February 21 this year.
The new legislative building will house the offices of all the city councilors and the city library. The city library will also provide a safe depository for the records of the city legislative. Activities can also be held inside the new building. The Php20 million legislative building was supposed to be completed in 2021, but due to the financial demands of the COVID-19 pandemic, the project was postponed to a later date.
The budget initially allocated for the building had to be realigned to augment the city's funds for the COVID-19 response. All the members of the 14th Sangguniang Panlungsod led by Vice-Mayor Veloso held the groundbreaking and capsule laying inside the City Hall compound before their regular session, along with City Administrator Cathelyn Torremocha, City Engineer Teodoro Estoque, Arch. Nino Guidaben, and SP Secretary Lynneth Mae Ibba two months ago.
#AsensoPaMore