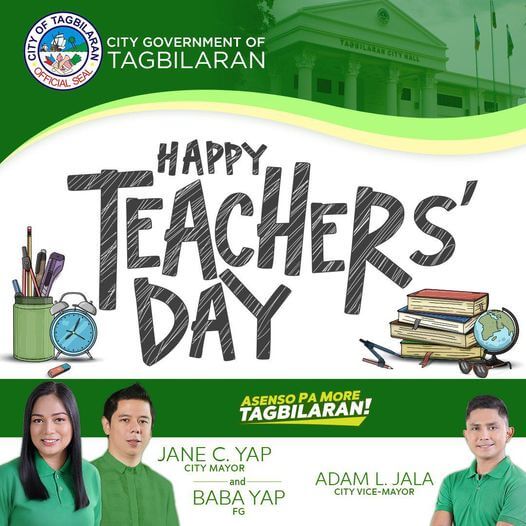 ---
Happy Teacher's Day sa tanan mga Teachers!
Together with the City Government of Tagbilaran, mapasalamaton mi kaayo sa dedikasyon ug pag guide sa atong mga estudyante.
Kamo jud ang ika duhang mama ug papa sa atong mga kabatanonan. Salamat pod kaayo sa ako mga teachers labi na sa akong mga anak nga si Janah ug si Jaby. Saludo jud ko sa inyong pagpangga sa among mga anak.
Padayon atong mga programa para sa teachers pinaagi sa paghatag sa atong monthly allowance. Your efforts are indeed significant and I am truly blessed with dedicated and committed teachers here in the Tagbilaran City. We will always be ready to support you!
#BabaJaneYAP
#AsensoPaMoreTagbilaranCity