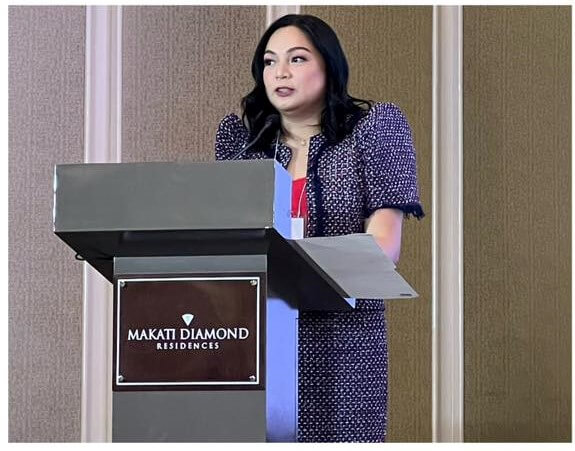 ---
After the successful engagement of Mayor Jane Yap in the Visayas ICT Cluster Organization (VICTOR) Conference where the young mayor proudly showcased Tagbilaran City's journey towards the establishment of a digital ecosystem in the city, reinforcing that the shift was a product of fruitful and effective partnerships.
The United States Aid for International Development Better Access and Connectivity (USAID-BEACON) and Cities for Enhanced Governance and Engagement (USAID-CHANGE) invited the young mayor once again to speak about digital connectivity. Themed as "Improving Broadband Internet Connectivity in Cities and LGUs," the audience of the one-day event included mayors, vice-mayors, councilors, department heads, private sector, civil society organizations, and national government agencies.
Mayor Jane Yap said that the improved digital connectivity in Tagbilaran City greatly helped in the local economy of the city, especially during the COVID-19 lockdown for the last two years, "Bohol is a tourism destination and during the pandemic all the hotels closed down, all the restaurants, everything. Bohol was like a ghost town. And because we have two BPOs in Bohol, so we were able to survive. I'd like to commend the previous administration, Mayor Baba Yap, for the entry of the two BPOs, Ibex and TaskUs, which has given us 3500 jobs inside and 6,000 outside. We believe that it is now time that we plant the seeds, so that the next generation will reap the benefits. As a young mayor, I know that I have all the access to technology, but I can't keep it all, I have to share it, I have to make my city realize that this is it, we are going to be a smart city," emphasized Mayor Jane.
The event tackled internet connectivity issues and policies on information and communication technology (ICT) governance, financing, and investment to improve local broadband access, affordability, and service quality in cities across the Philippines.
Government decision makers, industry players, and experts shared their experiences and best practices to an audience of city officials, ICT councils, and civil society organizations as we foster economic growth and democratic governance through digital connectivity.
This event was in collaboration with the Department of Information and Communications Technology (DICT) and the League of Cities of the Philippines (LCP).
#AsensoPaMore